Zoom Discussion:
The Woodlands Incorporation Election
Monday, October 4th at 12:00 p.m. CT
Register Here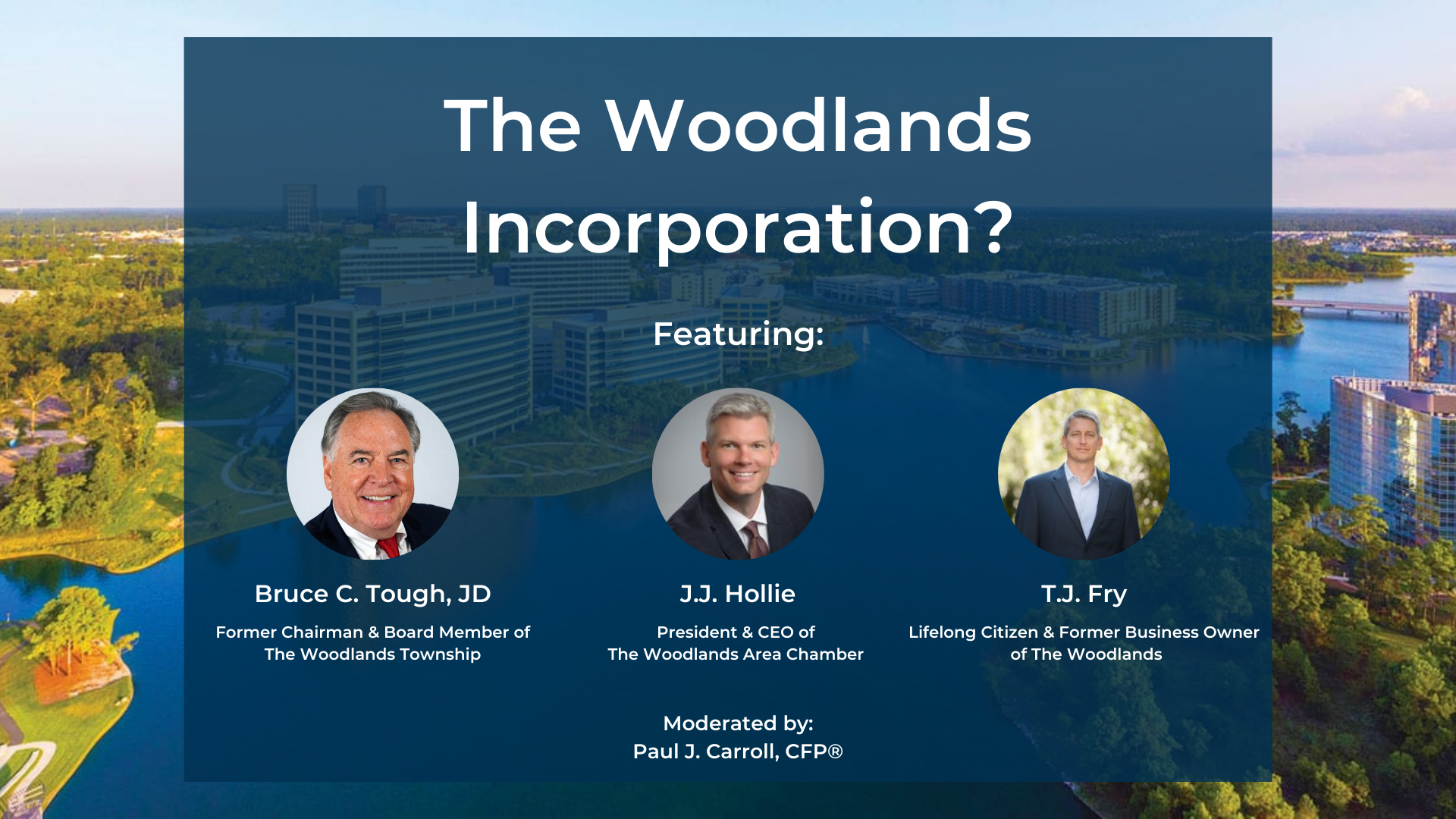 A panel presentation about the upcoming election to decide the future of The Woodlands.
J.J. Hollie

J.J. is the President and CEO of The Woodlands Area Chamber of Commerce. He was born in Dallas, Texas and was raised by a military family. J.J. earned a Political Science degree in 1991 from Pacific University in Forest Grove, Oregon. After an internship in Washington D.C., he served as staff assistant to Congressman Charlie Wilson in the District Office in Lufkin, Texas from 1991 to 1996. In 1998, J.J. began his career with Consolidated Communications in Business Sales. He and his family moved to Montgomery County in 2007 and to The Woodlands this past summer. He has been an active role model in the community and plans to continue sharing his success with others.
Bruce C. Tough, JD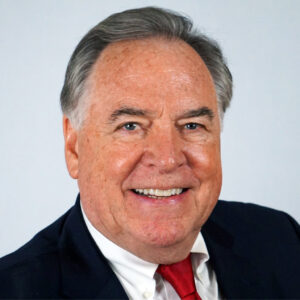 Bruce Tough is proud and honored to have earned his undergraduate degree from the University of Houston, BS 1976 and to be selected as a top ten student. He also received his Doctorate of Jurisprudence from the University of Houston Law Center in 1980. Bruce Tough is the founder of Tough Law Firm, PLLC, voted as the 2010 Small Business of the Year Award by the Lone Star College System, Montgomery College, located in The Woodlands area. Bruce has been honored as a Hometown Hero in 2004 and Citizen of the Year in 2006. Bruce has served his community in numerous elected offices including Chairman of The Woodlands Township and Trustee of the Conroe Independent School District. Bruce Tough resides with his wife, Diana, and four daughters, Madison, Tara, Abby, and Sydney, in The Woodlands, Texas.
T.J. Fry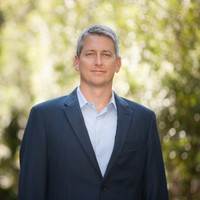 T.J. is a lifelong citizen and former business owner of The Woodlands. This experience within The Woodlands has given him a unique insight into the issues surrounding the Incorporation Election.
As the Director of Leasing for Pinecroft Realty, T.J. is responsible for managing the company's leasing and marketing objectives and strategies, including managing third party broker relationships. He works with the ownership to market each property and negotiate leases. In addition he assists in the sourcing of new opportunities as well as working with the property management group to coordinate the expansion and renewal of existing tenants.
Paul J. Carroll, CFP®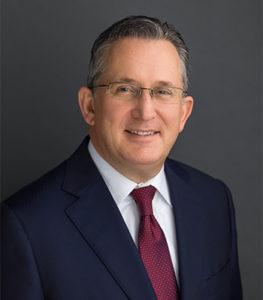 Paul is the founder and CEO of Avion Wealth, LLC. Avion Wealth was seen as a venue for Paul to serve his clients, not through the traditional broker-dealer avenue, but as a consultative, trusted advisor looking for holistic solutions to a complex wealth management plan. His vision was to create a client-centric firm that places service before sales.
Paul has been a citizen of The Woodlands since 2001 and a local business owner since 2005. He's an active member of his community, serving as Vice Chair of the local chapter for the Economic Development Partnership, a member of The Woodlands Wine and Debate Society, and a part of many other local organizations.