Paul J. Carroll, CFP®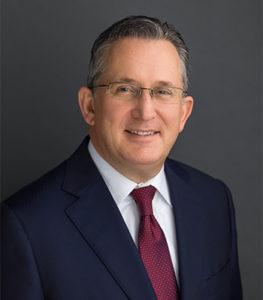 Paul Carroll is the CEO of Avion Wealth. He focuses on providing wealth management solutions to professionals with a growth mindset in both the Austin and Houston, Texas areas. Working with his team of experts, he helps affluent clients address their five biggest concerns: Preserving their wealth; mitigating taxes; taking care of their heirs; ensuring their assets aren't unjustly taken; and charitable giving.
Paul founded Efficient Wealth Management in 2005, recently rebranded to Avion Wealth, and now serves a select group of families who have entrusted assets approaching $500 million. He uses a consultative process to gain a detailed understanding of his client's deepest values and goals. He then employs customized recommendations designed to address each client's unique needs and goals beyond simply investments.
Haley Garcia
Haley Garcia is a native Houstonian who has been committed to studying the landscape of the real estate market for 20 years. She is an entrepreneur, a broker, and a mentor who is passionate about cultivating lasting relationships with her clients. Garcia's unstoppable spirit and resilience allow her to navigate even the most challenging transactions.
Garcia's journey to real estate success was paved with grit and devotion. After earning praise as a capable agent early in her career, she purchased a real estate and relocation consultancy. In 2015, she founded the Haley Garcia Group. The group now has locations in Houston and The Woodlands and has grown to encompass a talented team of like-minded real estate professionals.
While Garcia specializes in luxury listings, her clients come from all walks of life. Her experience as an executive coach uniquely allows her to cater to each of her clients' exact needs. She credits her achievements with her commitment to learning and education. She regularly meets with business leaders from different industries to exchange ideas and to evolve her approach to the ever-changing real estate market.
Blake Taylor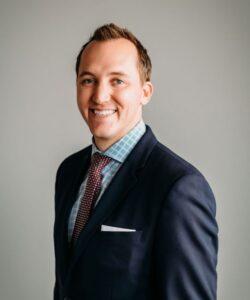 A longtime Austin resident and real estate Broker, Blake Taylor brings $200M+ in transactions and over a decade's experience to aid his clientele in optimizing the value from their real estate transactions. Blake takes pride in serving his clients by operating with high integrity, careful risk analysis, intimate market knowledge and the utmost discretion. Many of Blake's clients are entrepreneurs and business owners themselves, and he leverages an extensive network of property owners, brokers and service professionals to assist them in attaining their real estate goals.
Today, Blake is a fixture in the downtown, central and west Austin real estate market, providing consultation and brokerage services for some of Austin's most innovative residential and mixed-use developments. His client base ranges from national level development firms to local builders, investors, and homeowners. Blake prides himself on providing his clients with an arsenal of knowledge to best guide their real estate decisions.
In addition to his real estate brokerage, Blake is an active real estate investor, a past member of the Board of Directors for Municipal Utility District 14, Vice President of Solar Capital Group, a solar development and finance company and partner in Caffe' Medici, a local coffee shop with multiple locations in central Austin.