Webinar:
How to Use Value Path to Optimize Investing in a Falling Market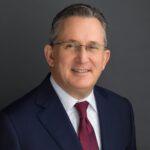 Paul is the founder and CEO of Avion Wealth, LLC. Avion Wealth was seen as a venue for Paul to serve
his clients, not through the traditional broker-dealer avenue, but as a consultative, trusted advisor.
Founded in 2005, Avion Wealth uses a consultative process to not only help clients protect their wealth,
but also mitigate their taxes, take care of their heirs, protect their assets from being unjustly taken and
maximize the impact of their charitable planning.